The production of bricks has a respectable tradition in Kadan
Already in the Middle Ages there was a so-called Clay Mine in front of the Potter's Gate, from where potters extracted raw material. The first reports of systematic kaolin mining date back to 1780. In 1885, the entrepreneur Friedrich Döll founded the Kadaň kaolin works. After the collapse of the Austro-Hungarian Empire, the Petzold-DöllWerkeKaaden company was founded (1922). The Döll family lost their property in 1945, when it was confiscated under the Benes Decrees.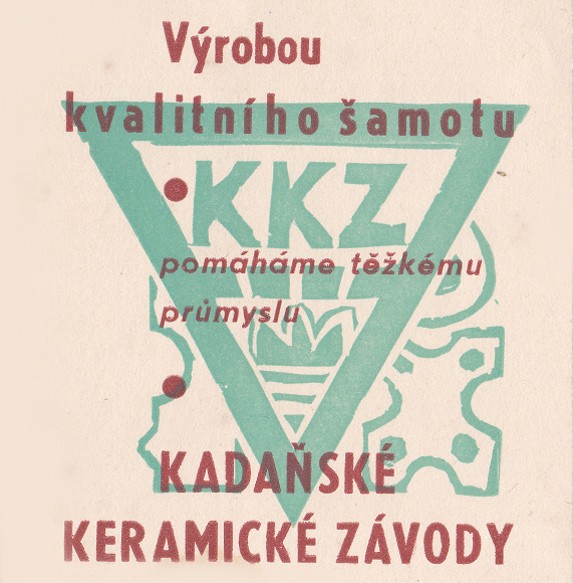 The post-war history of the plant was complicated, which is typical for the period of "building socialism". In 1946 the Kadaň factory was first incorporated into the North Bohemian Kaolin and Clay Works Podbořany, but soon it became part of the national enterprise Rakovnické keramické závody. A further transformation (1950) created the independent Kadaň Ceramic Works (KKZ).
From 1961 the company belonged to the Podbořany Ceramic Works, then it was incorporated into the North Bohemian Ceramic Works Most (the name Keramost). In 1994, the company was transformed into a joint-stock company Keramost. In 2005, the brickworks was acquired by Reframo, which subsequently became part of Brispol.
In 2022 we decided that we want to be called Cihelna Kadaň. Things are supposed to be simple. Our brickyard is in Kadan, we like it here and we are proud of our Kadan origin.
We produce bricks and paving in an honest and traditional way that cannot be rushed. That's how we know they will last for many years. If you want to build something that will serve you well for generations, you've come to the right place.